Stainless steel motors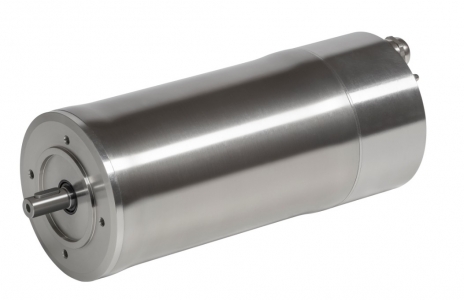 Stainless steel motor line with completely smooth surface, capable of respecting and guaranteeing the highest hygienic standards demanded by the market.
The motors are manufactured with tubular frame, totally enclosed and without ventilation. The nameplate data is laser engraved directly onto the end shield or to the rear of the terminal box, with no removal of material. All the exterior parts of the motor are in stainless steel, no plastic components are used. The surface of these motors is extremely easy to clean, and they withstand the most common aggressive agents used to clean the main machinery including the motor. There isn't any area where leftovers of dust or processing residuals may accumulate. Stainless steel motors are available with a single cable gland or with the rear terminal box, where it is also possible to position a terminal block, brake or a position transducer.
These motors excellently resist corrosion and represent a reliable and long-lasting solution in those areas where the hygiene is a basic requirement. The IP degree of stainless-steel motors is IP69K and the efficiency class is IE4 Premium. Thanks to an accurate electrical design, the internal heating and the surface temperature are limited. Moreover, these motors are particularly suitable to be used with an inverter, because they are made with superior class insulations. Our motors are 100% Made in Italy and produced with premium quality materials and controlled processes.
As for all the other Carpanelli motors, also for stainless steel motors it is possible to study and design special customized solutions, both electrically and mechanically, in order to satisfy all the needs of the customer.