Since 1947 design and construction of special and non-standard asynchronous electric motors

the driving force, which enabled the company's growth in time, is its calling for design and construction of special electrical motors.

The Carpanelli Motori Elettrici S.p.A. invests in "research and development" to combine artisanal care with industrial development and provide customers with advanced, complete and cutting-edge solutions.
Innovation is a keyword for Carpanelli Motori Elettrici S.p.A., always up to date with technological innovation. You can see innovation in our company starting from the warehouse, highly technological, with automatic storehouses and with a completely automatized logistic. Furthermore, we recently bought a 3D coordinate measuring machine for the inspection of the components; a state of the art equipment which guarantees high precision in measurement and checking. Finally, each assembling bench has been equipped with a new testing equipment which keeps track of every test made.
innovation
Carpanelli Motori Elettrici S.p.A. is always available to Customers. We help our Customers from the first stage of study of the prototype, to its design, until its production and final tests. As long as the mechanical aspect concerns, our Technical Department, equipped with programs for the 3D modelling of the components, can design new solutions which best suit every need of the application; the same happens for the electrical aspect thanks to our testing room, equipped with instruments capable of measuring every behavior of the motor. Our Sales Department will assist you through each phase, from the first request to the shipment of the product. We commit every day to satisfy every need of our Customers.
service
Carpanelli Motori Elettrici S.p.A.'s production facility is aimed at a complete respect of the environment. The entire plant, both offices and production area, uses only electrical energy. This energy is generated by the photovoltaic system installed on the roof of the building. In addition to that, we don't produce any dangerous pollution and the 95% of the garbage is recyclable and reusable.
The working environment is very important too; all the working and safety conditions are followed and all the employees are given the correct training about the work that they will do.
environment
We design and implement tailor-made solutions
The Carpanelli Motori Elettrici S.p.A. is specialized in design and processing of non-standard products, tailored for the particular needs of the customer.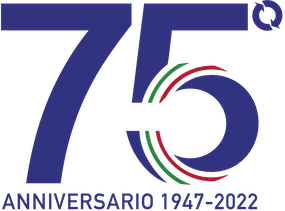 Partner since 1947
The Carpanelli Motori Elettrici S.p.A. was founded in 1947 by Zeno Carpanelli.

Since then, under the guidance of mature experience, all the phases necessary for design and construction of asynchronous motors have been integrated in the company.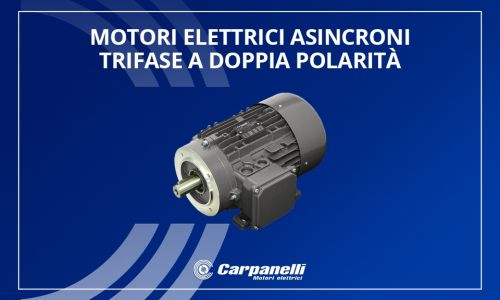 Three-phase asynchronous motors with double polarity
Three-phase asynchronous motors with double polarity The double polarity three-phase asynchronous motors allow the speed of machinery and plants. Two speed electric motors The double polarity three-phase asynchronous motors are 2-speed electric motors: they represent a simple, economical and efficient alternative for speed variation of machinery and plants. Carpanelli double polarity three-[...]
Read more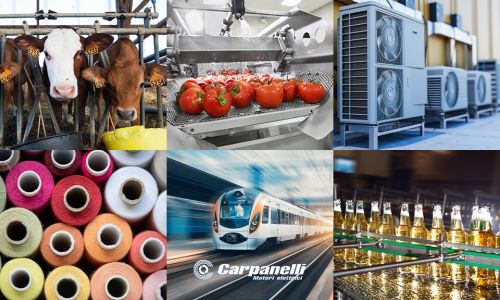 Carpanelli Electric Motors for companies
Carpanelli Electric Motors for companies Electric motors move the world, generate mechanical energy in all applications. For almost 80 years, Carpanelli Motori Elettrici has been designing and manufacturing customized, personalized electric motors, with unique and tailor-made product lines. Exclusive solutions, for the specific needs of each company. Custom Carpanelli Electric Motors Carpan[...]
Read more