news
Electric Motors and Ventilation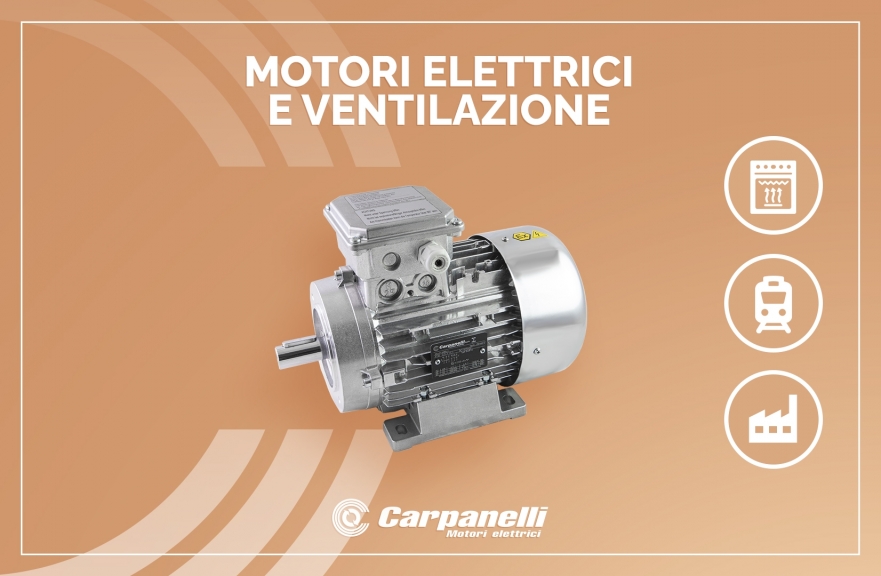 Electric Motors and Ventilation
The Electric Motors used in the Air Handling and Treatment Industry must guarantee a continuous service and meet certain requirements such as: high resistance, reliability, high efficiency.
Carpanelli Motori Elettrici offers a wide range of electric motors to be applied in the air handling and treatment industry. Single or double speed motors, with the possibility of construction suitable for use under inverter, in order to manage the air flow according to the needs of the customer, the application and / or the environment.
These motors are suitable for multiple applications:
Ventilation of ovens
Ventilation of dryers
Train ventilation
Industrial ventilation
Ventilation of large rooms
Each Carpanelli electric motor is a guarantee of high resistance, high performance and total reliability.
For 75 years, the Bolognese company Carpanelli has been designing and manufacturing special electric motors. Artisan care, Made in Italy products, maximum efficiency, customized, complete and advanced solutions, able to respond to any request of the constantly evolving market.
Do you want to know more or request a quote? Contact us!
< Go back