news
What about Self-braking Electric Motors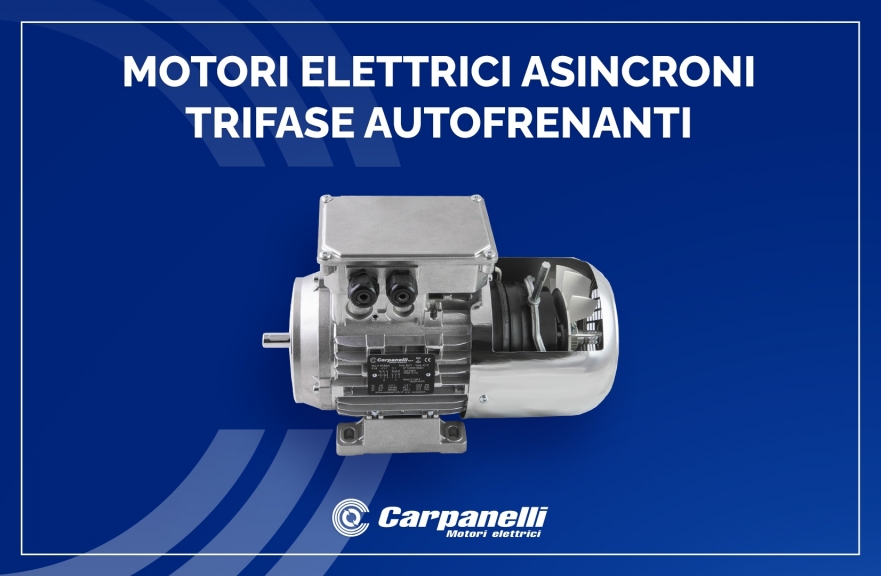 What about Self-braking Electric Motors
Self-braking Electric Motors are the perfect solution for all applications that require fast braking.
These are electric motors that combine an asynchronous motor and a steel disc brake, all in a single unit. This guarantees a safe braking action.
Shorter stop times, high safety: these are the main features of Self-braking Electric Motors.
Same advantages, with the addition of the brake. Infact it stops the motor in a short time and guarantees extra safety in case of emergency.
Self-braking motors: applications
These highly reliable motors are suitable for many applications, from lifting machinery (such as goods lifts) to handling machinery, from packaging machines to conveyor belts, from machine tools to textiles, from labeling machines to processing machines. Leather or wood. All applications where fast and safe braking is essential.
Electric Motors Carpanelli a Bolognese company in the Electric Motors sector for 75 years, offers Self-braking Motors with the following technical characteristics:
Motors with high stopping speed
Reliable engines requiring little maintenance
Externally ventilated motors
IP55 motor protection
IP44 brake protection, IP55 / IP66 / IP67 on request
Motor size from MA56 to MA160
Possibility of even faster braking, thanks to the fast rectifier
Carpanelli custom electric motors
Carpanelli Electric Motors, upon request, designs and manufactures Electric Motors customized in shape, functionality and performance, totally tailored to your needs.
< Go back